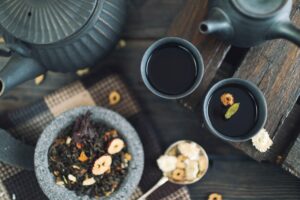 Which of These Best Describes You?
Choose your #1 health goal to see the best content for you
Are You Seeking Direct Ways to Relax with a Busy Schedule?
Finding moments to relax and unwind is essential for our overall well-being but it seems to get more and more challenging these days as we get caught up in the day-to-day overwhelm and ignore our own needs.
---
Do You Want more Information on Specific Digestive Disorders?
We provide a detailed overview of causes, symptoms, and natural remedies. We help navigate the complexities of digestive health and its wider impacts on the body and mind.
---
Explore how to Optimize Health in Your Daily Diet
Chinese herbs offer a treasure trove of natural remedies that can be seamlessly incorporated into our daily diets to promote optimal health.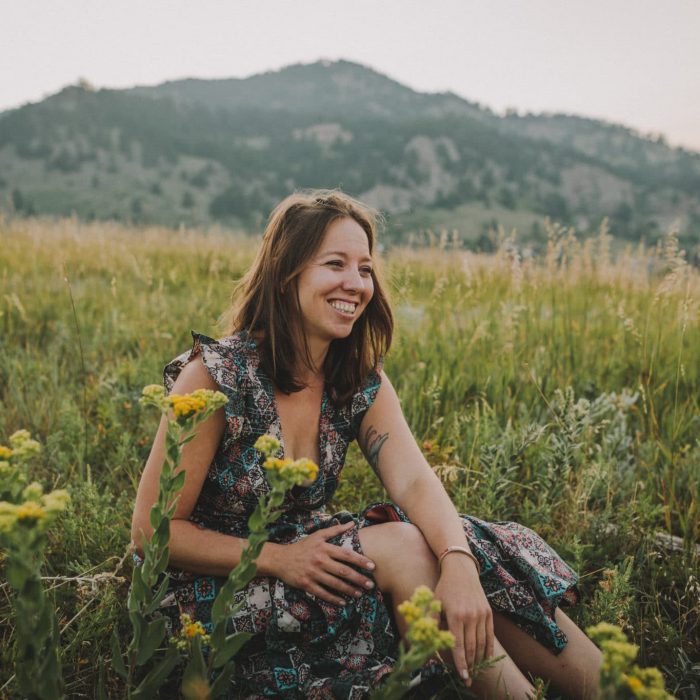 I Have Been on a Mission to Build Health and Joy
My goal is to help you find sustainable changes to proactively shift your health and mindset.
FAQ
Why Chinese medicine?

Quite simply, Chinese medicine (acupuncture, Chinese herbs, Qi Gong, dietary therapy etc) is the most effective medical system that I have ever studied.  Over the past 15 years of study and 10 years in practice I have been blown away time and time again at the wisdom, safety and efficacy of this medicine and as a Doctor of Chinese medicine it is my honor to be able to practice and share this medicine with as many people as possible. 
How is this different from traditional/Western medicine

In Chinese medicine we can not only address illness, but we work with the body and mind to prevent disharmony and disease within the body.  Western medicine responds to disease once it has already presented and has very little understanding of the nuance of how the body and mind interconnect. Western medicine excels at acute care, like trauma and emergency situations. On the other hand, Chinese medicine emphasizes balance and harmony within the body and between the body and its environment. Its treatments, like acupuncture and herbal remedies, aim to restore this balance. While Western medicine might prescribe medication to address a symptom, Chinese medicine will look deeper, exploring the root causes and using a combination of therapies to bring the body back to equilibrium.
Is it safe?

Absolutely. When practiced by trained and licensed professionals, Chinese medicine is not only effective but also safe. Whether you're considering acupuncture, herbal remedies, or any other treatment, it's essential to consult a certified practitioner who can provide guidance tailored to your specific needs. As with any treatment, there can be side effects, but these are generally minimal and transient in nature when administered properly.
What is functional medicine?

Functional medicine is a patient-centered, holistic approach that focuses on identifying and addressing the root causes of disease. Instead of looking at diseases as isolated sets of symptoms, functional medicine views the body as one integrated system. It employs a systems-oriented approach, involving the patient and practitioner in a therapeutic partnership. This is an evolution in medical practice, bridging the gap between traditional practices and an integrative approach, focusing on prevention and understanding the underlying mechanisms of health and disease.
What is the difference between hemp/cbd/cannabis?

Hemp, CBD, and cannabis are terms often used interchangeably, but they have distinct differences:

Cannabis: This is a plant genus that includes both hemp and marijuana species. Depending on the plant's purpose (recreational, medicinal, industrial), it can be bred to contain high or low amounts of THC (the psychoactive compound).
Hemp: A variety of the cannabis plant that's primarily grown for industrial purposes. It's used in making a range of products from clothing to biofuel. By legal definition, hemp contains less than 0.3% THC, meaning it won't produce a "high."
CBD (Cannabidiol): A non-psychoactive compound found in both marijuana and hemp plants. It has been researched for its potential therapeutic properties, including anti-inflammatory and anti-anxiety effects.
Favorite Products for beginners?

For those just starting out, I highly suggest our "Rest and Relax Oil". It's our top-seller, and with good reason. In today's fast-paced world, this blend uses premium Chinese herbs to soothe both mind and spirit, enriched with full-spectrum hemp. Hemp is widely recognized for its anti-inflammatory properties and its ability to balance our nervous system and mind. Personally, I rely on it for public speaking engagements and as a pre-bedtime ritual to enhance sleep quality.
We Don't Skimp on Ingredients
We use the wisdom of Chinese medicine to get the most out of every plant we use.