Glyphosate Debunked: Soil Science Solutions – Ep 3 of 3
After a roller-coaster journey grappling with poor health, Caroline Allen stumbled upon a game changer – minerals. This breakthrough not only transformed her health but sparked a burning passion to share her insights, leading her to Beam Minerals. Our conversation navigates her personal transformation and how minerals can be a crucial weapon in our arsenal against environmental toxins to help maintain gut health and vitality.
Ever wondered why we're all deficient in minerals despite our best efforts? Caroline and I dissect the alarming depletion of minerals in our soil thanks to production farming and the rampant use of glyphosate. We shed light on the unique role the humic molecule plays in counteracting glyphosate's effects, and consider the concept of bioavailability, touching upon the often ignored difference between mineral supplements measured in milligrams and plant-based minerals.
Our deep dive into the world of minerals doesn't stop there! We turn our attention to the little ones, examining the significant effects these gems can have on children's health. From fueling mitochondrial function to promoting healthy development, we explore how minerals are essential for our children. Plus, Caroline unpacks the profound detoxifying power of humic molecule, and how Beam Minerals' liquid products can become a part of our daily routine. Finally, we illuminate the often overlooked entourage effect of hemp and how humic minerals can produce healing supplements. Join us in this transformative conversation, and witness how simple additions to your routine can get you on the path to optimal health.
Episode Highlights:
01:21 – Tech Career to Health Business Transition
06:05 – Importance of Minerals and Their Impact
14:32 – Scientist's Minimum Daily Requirements Are Ludicrous
19:20 – Bioavailability and Mineral Absorption
41:58 – Humic Minerals in Space Exploration
50:11 – Traveling With CBD and Helping Others
55:21 – Benefits of Mineral Supplementation in Health
58:35 – Stigeric Extraction and the Entourage Effect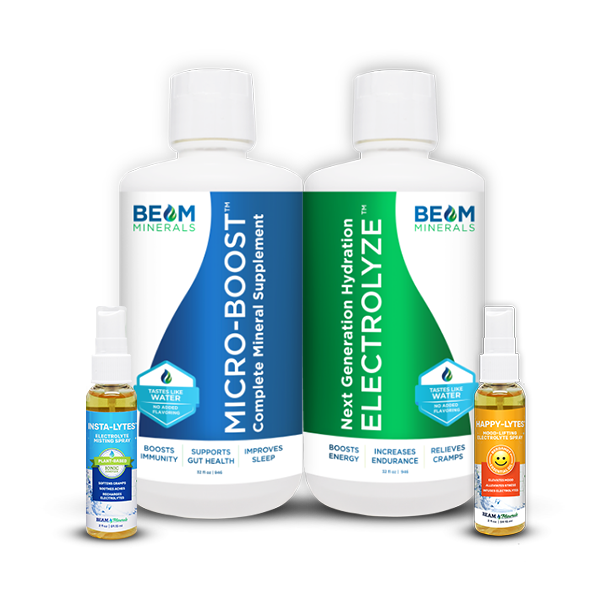 Links:
Website: BEAM Minerals
LinkedIn: Beam Minerals
Instagram: @beam.minerals
Facebook: @Beam Minerals
Twitter: @BeamMinerals